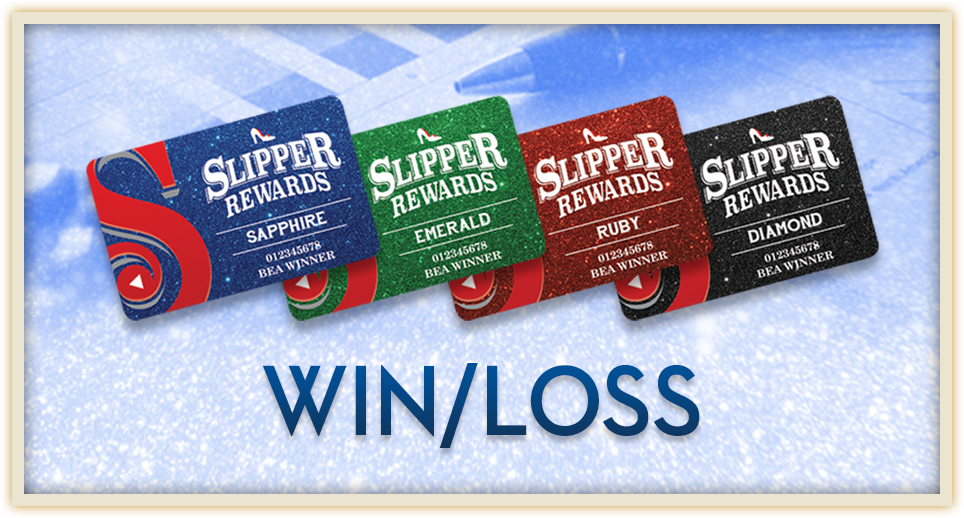 Win-Loss Request Form
You can download your Win-Loss Statement right from your computer!  Access your account at https://slipperrewards.com/ and log in with your Players Card Number and PIN.  Once you are logged in, scroll to the bottom of the page and simply click on the year you'd like to view and print.
-OR-
You can complete and submit a signed Win-Loss Request Form. To download the Request Form from our site, you must have Adobe Acrobat Reader. Download Win-Loss Request Form Here.
(Abobe 5.0 or higher required. Download the free update.)
Once the Request Form is completed, you can submit the form for processing in one of four ways:
1. By mail to the address listed on the form
2. By facsimile to the number listed on the form
3. By email to the address listed on the form
4. In person
Please allow 7 to 10 business days for request processing.
If you have any questions regarding the Win/Loss Request Form, please contact us at (866) 754-7737 or (228) 469-2777.
---
W2G's or Jackpot Information
For W2G or Jackpot information please call (866) 754-7737 or (228) 469-2777, Ext. 3811. (Not for Win-Loss)