Motorcoach Schedule & Services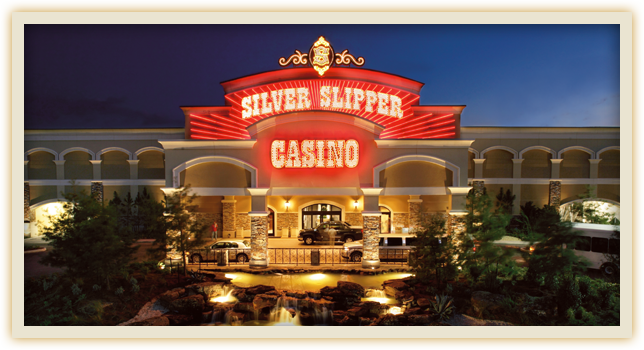 Thursday
Hotard
800-565-8913
Gretna, LA
I-Hop
151 Westbank Exp
7:30am
New Orleans, LA
Walgreens
4001 Canal St.
7:45am
Metairie, LA
2900 Veterans Blvd.
In front of Rouses,
near Causeway
8:00am
Slidell, LA
Walmart
39142 Natchez Drive
8:45am
Thursday
Gaten's
985-345-7629
Baton Rouge, LA
Albertson's
Hammond Air Plaza
Old Hammond Hwy/
Airline Hwy
8:00am
Hammond, LA
Petro Truck Stop
I-12 & Hwy 51, Exit 40
8:45am
Covington, LA
Rouse's
50 Park Place Drive
9:15am
Times above are pick up times at the listed stop.
Average bus stay is five hours from the time of arrival at the Casino.
Schedules and pickup locations are subject to change without notice.
If you would like more information, please call Group Sales at 228-469-2713.

Silver Slipper Casino Party Bus Program
Bring your group of 35 passengers or more to the Silver Slipper and we'll help pay for your bus! Group must depart from qualified areas in order to participate; call Group Sales today for reservations!
Monday – Friday – Each group member receives $20 Free Slot Play and driver and escort receives a free buffet.
Contact bus company of your choice.
Contact Silver Slipper Casino at least two weeks in advance to reserve your booking.
Silver Slipper Casino must be the 1st casino stop; 5 hour stay required.
Call for maximum bus payment available from your area; offered to groups within a 150 mile radius.
$200 deposit required no later than seven days prior to arrival in order to receive casino package; money order only.
Deposit refunded with 35 or more passengers and an average play per passenger of $300 or more.
$100 bonus per bus if group maintains 90% card use and a minimum average coin-in of $600 or more per person.
All bus companies must be approved and on file with Silver Slipper Casino Hotel; certificate of insurance and acceptance of Silver Slipper Motorcoach Guidelines.  All passengers must be 21 years or older with valid photo ID.  Packages can not be combined with any other offer and arrival times are limited on weekends and holidays.  Complete manifest with card numbers, names, addresses and dates of birth must be received by the Group Sales Department ten days prior to arrival.
Deposit Policy: The deposit will be refunded with 35 passengers or more and group's average play is $300 or better.
Day Trip Package
$15 Free Slot Play, Commission based upon play and 5 hour stay required -or- $10 Free Slot Play, 4 hour stay required.  Driver and escort receive complimentary buffet.  Operator commission based on rates in table to the right.
Overnight Package
Hotels rooms are based on availability Sunday through Thursday nights, rates start at $79 each.  Each passenger receives $25 Free Slot Play ($10 Free Slot Play on second night of hotel stay) and operator commission based on rates in table below.  One comp room for each 15 paid rooms.
| | |
| --- | --- |
| Coin In / Person | Commission |
| Up to $300 | $3.00 |
| $300-$399 | $5.00 |
| $400-$499 | $7.00 |
| $500-$599 | $9.00 |
| $600-$699 | $11.00 |
| $700-$799 | $13.00 |
| $800-$899 | $15.00 |
| $900-$999 | $18.00 |
| $1000-$1199 | $25.00 |
| $1200-$1499 | $27.00 |
| $1500+ | $30.00 |