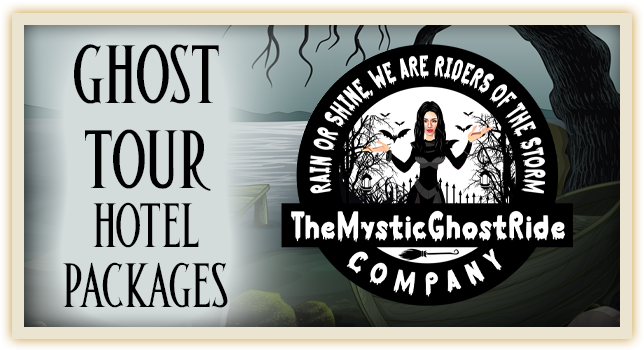 Book your Mystic Ghost Tour Package!
Two great packages to choose from:
Walking Tours start at $134
Boat Tours start at $224
Packages include:
A one-night stay at Silver Slipper Casino Hotel
Ghost Tour Experience with the Mystic Ghost Ride Company for Two Adults
For reservations, contact the Sales Department at 228-469-2712.
*Starting price based on two adults, double-occupancy hotel room.  Additional guests permitted for additional charges. Packages can include food for an additional cost.