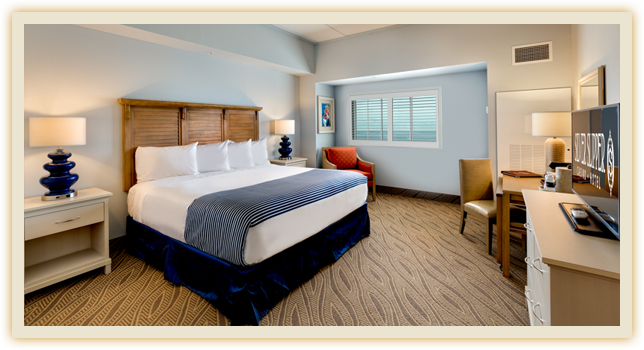 EFFECTIVE 7/1/2022, ONLY GUESTS 21+ YEARS OF AGE ARE PERMITTED IN THE CASINO, RESTAURANTS, HOTEL, AND BEACH CLUB.
---
Telephone:    1-866-SLIPPER or 228-469-2777
Guest Check-In:        4 p.m.
Guest Check-Out:     11 a.m.
Credit Card Acceptance
A hold will be placed on your credit/debit card for the entire amount of your stay plus a $50.00 authorization for incidentals. Your card issuer may take up to 10 business days from date of check-in to release the $50.00 authorization. Silver Slipper Casino & Hotel does not accept debit cards that do not have a Visa or Mastercard logo.
Handicap Access
Silver Slipper Casino Hotel is a handicap accessible facility and ADA/OSHA approved.  Handicap accessible guest rooms are available.
Animal Policy
We love animals but only specifically trained service animals are allowed on property.  Pets and emotional support animals no dot qualify.  Thank you for your understanding.
Room Occupancy
The maximum capacity is four (4) guests per Queen/Queen room and three (3) guests per King room.
Parking
Silver Slipper has ample open air lot parking, free valet parking, and a covered parking garage attached to the casino.