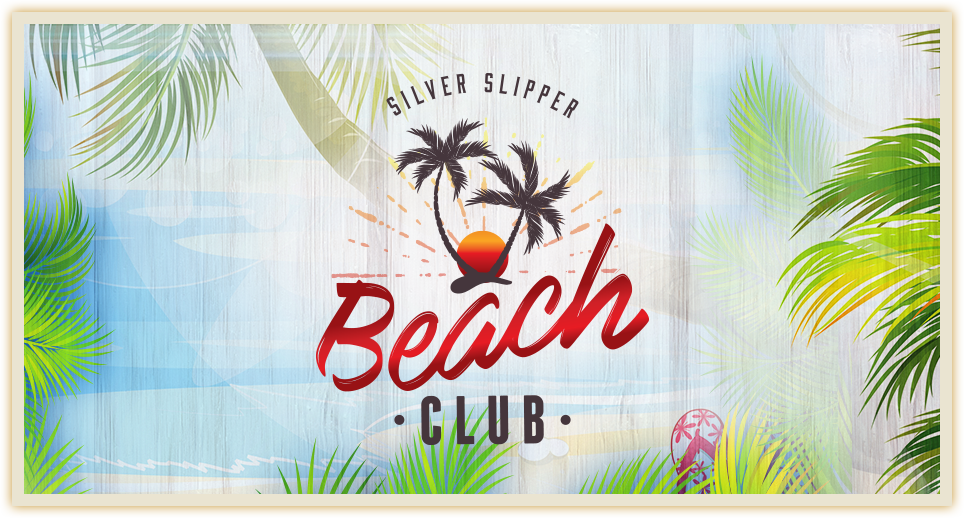 Beach Club
Pool Hours:
Saturday & Sunday, 9 a.m. – 9 p.m.
IMPORTANT NOTE FOR OUR GUESTS:
All registered hotel and RV park guests must be 21+ years of age, have a wristband, and must check in at the Beach Club to enter the Pool/Bar area.
*Weather permitting.  Hours are subject to change without notice.  Contact Players Services for the most recent updates.
Rules & Regulations:

No lifeguard on duty – swim at your own risk
No outside coolers, food, or drinks
No personal recreational equipment or flotation devices
Silver Slipper is not responsible for lost or stolen items
*Weather permitting. Pool access requires a room key and wristband.