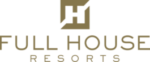 Welcome to the Silver Slipper Casino Hotel Employment Opportunities page!  Silver Slipper Casino is aggressively recruiting for the upcoming busy season.
Are you looking for a second job? Maybe a summer job?  Part-time? Full-time?  Seasonal? Or perhaps just an on-call position to get you out of the house?
If so then we're looking for you.  Complete an application and HR will reach out to set up an initial interview to see where your skills would best fit!
When you apply for a position you must use a valid email address. Do not forget the email address and password you created, otherwise you will not be able to complete the application process.
Silver Slipper Casino Hotel is a Full House Resorts property.
To obtain employment, salary, or social service verification, please visit:
www.vaultverify.com and provide our company code to obtain verification: 52900.
Thank you – Silver Slipper Human Resources Department