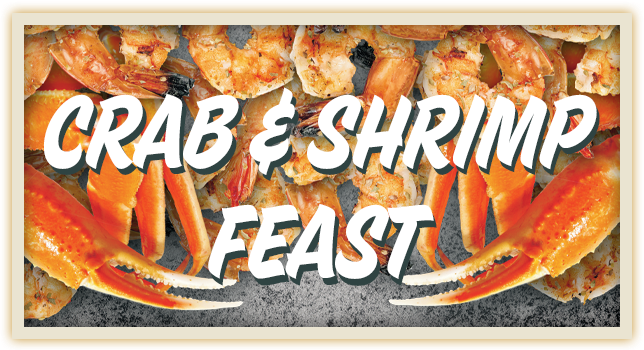 Monday through Friday Night and All-Day Saturday & Sunday
All-You-Can-Eat Crab, Dungeness, Snow Clusters, and Jonah Legs, every Monday through Friday starting at 4 p.m. and all-day Saturday & Sunday starting at 11 a.m.!
Quarantine is not forever, it will end soon and besides, there is an opportunity to meet now. So if you enjoy communicating FOREST ROW hookups with the person, you have similar values and desires, transfer your communication from virtual to real. Most likely.
Plus, Jumbo Shrimp!
$49.95
See Players Services for details.