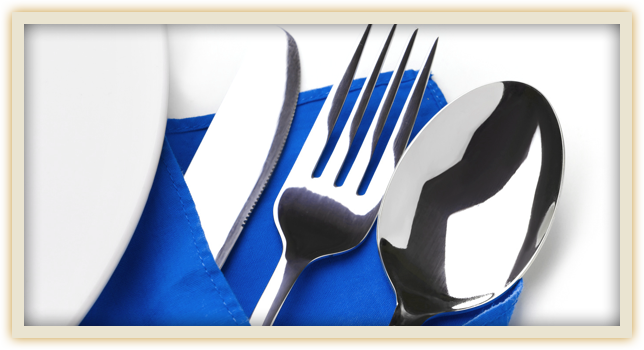 Weekend Specials
Every Friday & Saturday
August 5 & 6
PEPPER CRUSTED FILET. POACHED JUMBO SHRIMP. ARUGULA SALAD TOSSED IN BLUE CHEESE VINAIGRETTE WITH CHEVRE, PICKLED BLUEBERRIES, SWEET ONION JAM, SPICED PECANS & APPLE WOOD BACON.
$56
---
August 12 & 13
SZECHUAN SHRIMP & FILET TIP STIR FRY. PEPPERS, ONIONS, MUSHROOMS AND SNOW PEAS. PICKLED VEGETABLES. JASMINE RICE.
$48
---
August 19 & 20
BACON WRAPPED SEA SCALLOPS. JUMBO LUMP CRAB. WHITE BEAN AND BOURBON TASSO PUREE. SUMMER SUCCOTASH.
$48
---
August 26 & 27
TUSCAN SEARED CHILEAN SEA BASS. ANCO CHILE SAUCE. GRILLED TOMATO CAPRESE SALAD WITH ROCKET GREENS, JUMBO SHRIMP & LEMON VINAIGRETTE.
$56
Specials are subject to change without notice. While supplies last.