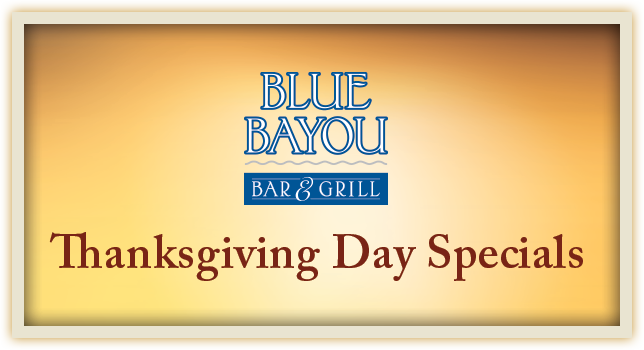 Thanksgiving Day
Thursday, November 24
11 a.m. – 5 p.m.
Mesquite Smoked Honey Glazed Turkey, Cornbread Dressing with Apple, Bacon & Roasted Poblano, Butterscotch Schnapps Roasted Yams with Pecan Streusel, and Green Bean Amandine, $42
Herb Roasted Prime Rib, Shrimp & Mirliton Casserole, Garlic Mashed Potatoes, and Green Bean Amandine, $52.
Served with your choice of salad. Full regular menu available. Reservations recommended. Dine-in only.  See your server for details.