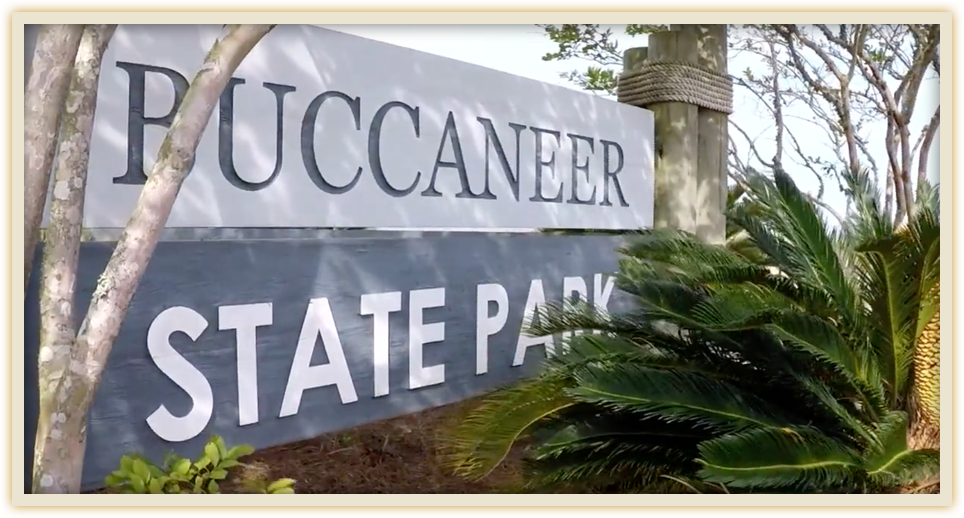 Bay Saint Louis is home to countless mysteries hidden in the back bayous of the Mississippi sound. Learn about local hauntings, legends, and lore of ghostly pirates, and perhaps have a ghost encounter or two of your own. Even if you do not see an actual ghost, you will surely have a good time learning the history behind the legends and real encounters.

Located on the beach of the Gulf of Mexico and just 50 miles from historic New Orleans, Buccaneer State Park is a year-round vacation spot rich in coastal beauty and recreational opportunities. Buccaneer State Park is best known for its exciting wave pool, which provides a safe yet exciting setting for summer rafting and body surfing, and as a winter retreat where the mild temperatures allow outdoor recreation year-round.

The Alice Moseley Folk Art and Antique Museum is a museum in Bay St. Louis, Mississippi. The museum is dedicated to increasing the understanding of the folk artist and painter Alice Moseley. The museum was opened in the Blue House, the place of Moseley's last residence, by Moseley's son Tim shortly after her death.

The Ground Zero Hurricane Museum opened in 2016 in the only public building in Waveland that was not completely destroyed by Hurricane Katrina. A 32-foot-high wall of water crashed into the town. Though the hurricane is forever linked to the urban devastation in New Orleans, Waveland is generally accepted as the point where Katrina packed its strongest punch.

The Hall is one of the rare physical sites still standing on the Mississippi Blues Trail and is a testament to the rich birthing of American music that unfolded during a history of racial oppression. It is one of the few significant African American landmarks in Mississippi.