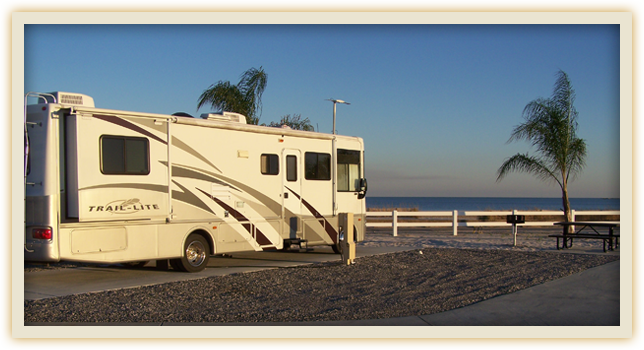 Our Park features 37 pads on the Beach in Hancock County with the following:
-Electric, water & sewer hookups
-30 & 50 AMP each site
-Concrete level pads
-Trash receptacle
-BBQ grills
Please note that all RV's must be self-contained including showers and bathrooms. Outdoor units are not permitted.
Reservations Recommended. Please call 228-469-2777 ext. 0 for rates and availability.
Campers and RVs should take Lakeshore Rd. to the RV Park since it is the only RR crossing accessible to RVs and Campers.

Check out our neighbors down the road:
Buccaneer State Park
1150 South Beach Boulevard
Waveland, MS 39576
(228) 467-3822