Win a Smokeless Fire Pit!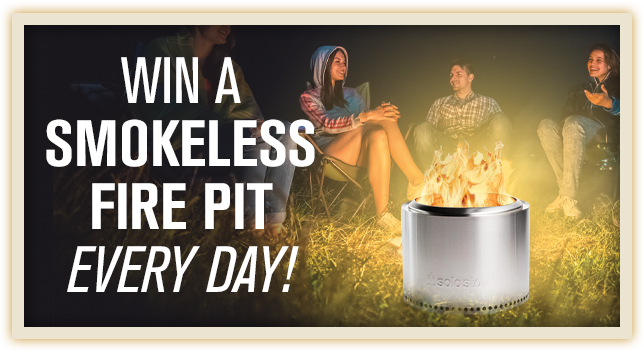 LIGHT UP THE NIGHT!
Play each day in October, November, and December for your chance to win a Solo Stove Smokeless Portable Fire Pit. Entries qualify only for that day's drawing. Drawings will be held at 7 p.m. each day. Entries must be activated after 4 p.m. for that day's drawing.
See Players Services for details. Solo Stove is not a participant or sponsor of this promotion.