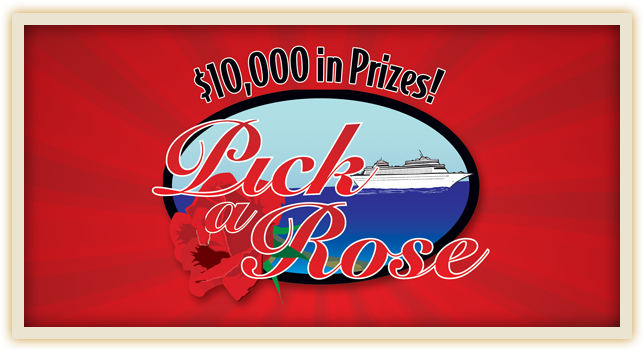 Valentine's Day, February 14!
Grand Prize – A Cruise for Two
$10,000 Bouquet of Prizes! Over 100 winners will choose a long-stemmed red rose and reveal their attached prize! Entries must be activated after 9 a.m. on February 14. Drawings EVERY ½ Hour from 11 a.m.-7 p.m.!
2nd Chance Cruise for Two – Drawing at 7 p.m.
See Players Services for details.
Our articles are written with a love of evidence-based medicine. We cite authoritative sources and go to reputable doctors for comments. But remember: the responsibility buying tramadol online for your health rests with you and the doctor treating you. We don't write prescriptions, we make recommendations. Whether or not to rely on our point of view is up to you.