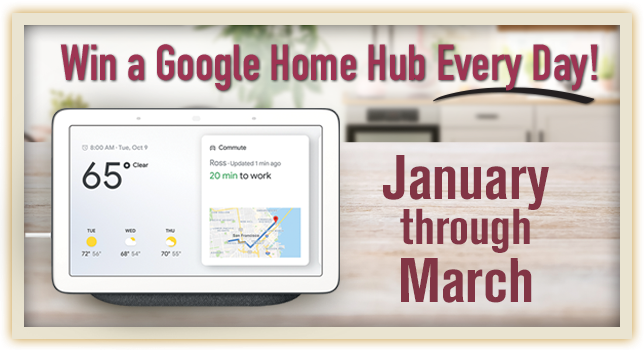 Win a Google Home Hub Every Day!
Play each day in February, and March for your chance to win a Google Home Hub!
Entries qualify only for that day's drawing.
Drawings will be held at 7 p.m. each day.
Entries must be activated after 4 p.m. for that day's drawing.
Google and Google Home Hub are trademarks of Google LLC.
See Players Services for details.