Birthday Bash Slot Tournament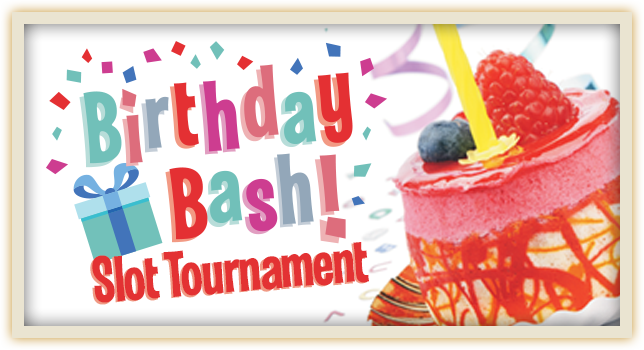 Over $7,500 in Free Slot Play!
One FREE Entry during your birthday month!
Play one additional session for every 1000 Slot Points earned daily!
Unlimited sessions – Play often!
1st Place – $500 Free Slot Play!
Monthly winners will be posted at Players Services.
Click here to view last month's winners.
See Players Services for details.