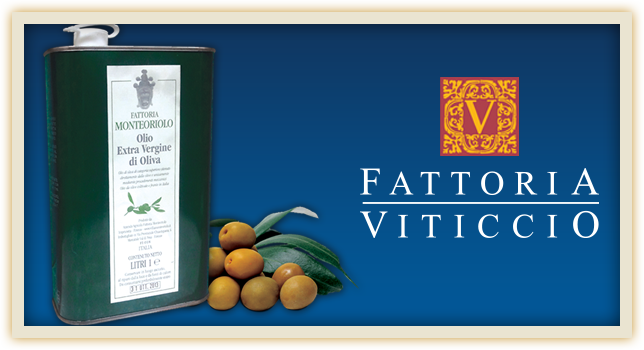 Experience The Flavors Of Italy
Fattoria Viticcio – Now available at Blue Bayou Bar & Grille
Viticcio Chianti Classico – Riserva – 2007
Subtle currant, cedar and floral aromas follow through to a dense, full-bodied palate of ripe fruits and silky tannins, with a long finish. A little age will soften this just slightly.
93 points, Wine Spectator
Viticcio Chianti Classico – 2009
Aromas of dark berries and cherries, with hints of spices. Full body, with velvety tannins and lots of plums and chocolate character. Lovely soft texture.
92 points, James Suckling
Sweet Dessert Wine
Viticcio Vin Santo – Dolce Arianna — 2004
Aged in small casks for 10-12 years, it experiences gentle oxidation that creates a nutty bouquet, reminiscent of the great Spanish sherries. This sweet and complex wine is best paired with cheese, dried fruits, nuts, or desserts that are not too sweet like biscotti or dry scones.
Fattoria Monteoriolo Extra Virgin Olive Oil
Welcome to Blue Bayou Bar & Grill. I'm excited to tell you about something new on your table this evening. We are thrilled to offer you Fattoria Monteoriolo Extra Virgin Olive Oil imported from Italy.
While on a recent trip through the Italian region of Tuscany, I stayed at a vineyard that had the most unbelievable olive oil. This extra virgin olive oil, made from a variety of hand-picked olives, is absolutely the best I have ever had, with excellent flavor, aroma and color along with extremely low acidity. It's so delectable, that I just had to bring it back to Silver Slipper's Blue Bayou Bar & Grill so you could experience the flavorful sensation for yourself.
Whether you enjoy it on your fresh-baked bread, your salad, or your entrée – or however you like – it will lift the flavors of your meal to new heights.
Buon Appetito!
– John Ferrucci
General Manager
Silver Slipper Casino
Ask your server for more details!